Critter Crowns with artist Adele Catchpole
Unleash your creativity and create a Critter Crown!
During this family workshop experience Adele will show you a range of paper and textile techniques to help you craft your very own paper flower crown or beastie headdress. Whether you want to rock some sparkly spiders or add a dangly daddy long-legs, we can guarantee you'll be the bee's knees at the free Beastie Boogie finale event on Sunday.
Dates and times: 
Thursday 27th July
10am, 1pm & 2.30pm
Duration: 45 – 60 minutes
Tickets: 
Child £5
Adults are free but MUST book a ticket.
Additional children are £3.50
Both adult and child are welcome to make their own creations.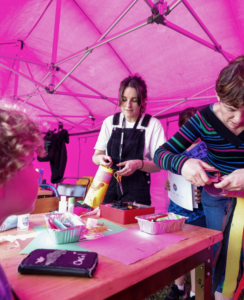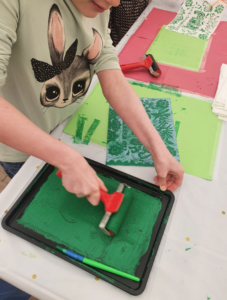 Critter Crowns with artist Adele Catchpole
Ages: 4+
Showing at: Hullabaloo in the Park
Dates: 27 Jul
Length: 1 hour