Chris, who plays Joe in Spirits of the Sea, tells us a little bit more about the character he plays and his favourite part of the show.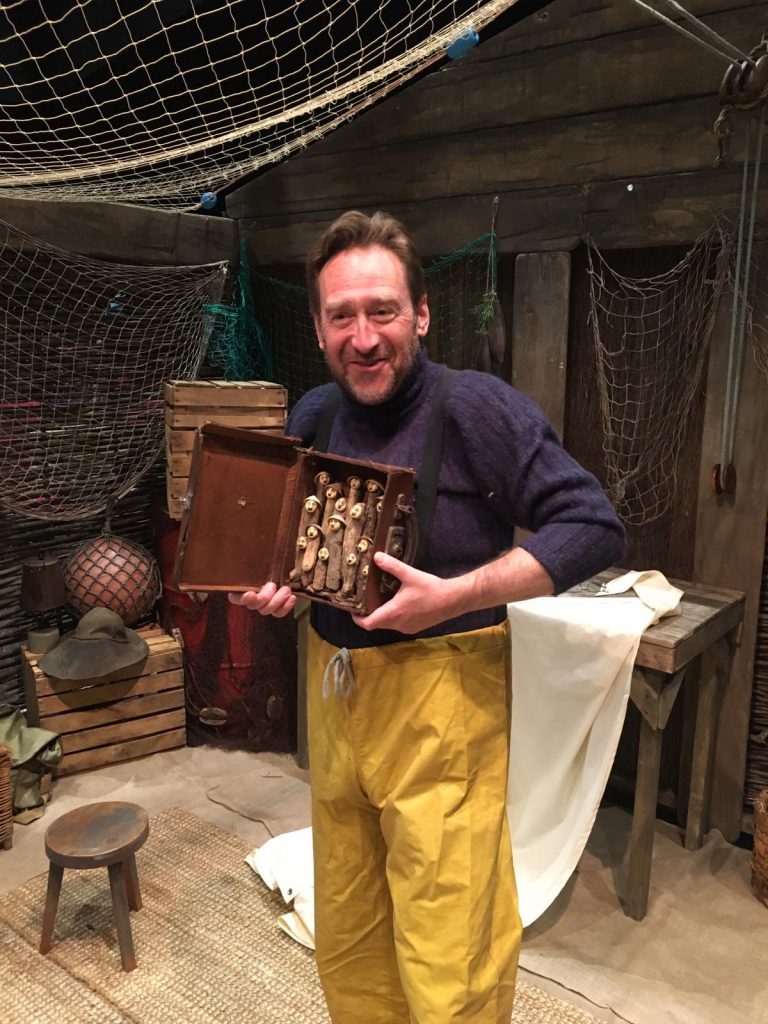 Can you tell us a little about yourself and your role in Spirits of the Sea?
My name is Chris Connaughton and I am a writer, actor and storyteller specialising in work for young people. In SOTS my character tells the story of his fishing village, so busy and so desperate for work that they forget how to talk to or care for each other. They become anxious and filled with fears and bad dreams. My character's daughter can understand the language of the waves and tides, and the sea tells her how to solve the villagers' problems. But she is just a child, will the village even listen? As he tells his tale, he reveals his own family tragedy, and deals with anxieties and troubles of his own.
What is your favourite part of the show and your favourite thing about being in it?
Bek Palmer has created a detailed, textured, believable world for us to perform in, so it feels very real and special to act in this space. That is one of my favourite things about this whole project. (But not the get ins and get outs that go with it!)
My favourite part of the play is the climactic clearing of the waves, and the part that is most fun to perform is the puppetry section with the rubbish collector.
What can children and their grown-ups expect to experience with Spirits of the Sea and what message will they take away from it?
This is a very different experience to sitting in an audience and watching someone on stage. You actually enter the world of the characters and become involved in the action, in real time, all around you. I think it will be a unique experience for most of our audiences – even those who are regular theatre-goers will find it offers something special.
I think the most important message for me is that everyone has dark thoughts and worries at times – it doesn't make you a weak, or a bad, or a worthless person, you're just like everyone else – and that sharing your fears with friends or family will usually make you feel much better. There is also a strong ecological message in the play, we must think about what we do to the world around us, how we dispose of our rubbish, how many fish we take (or trees we cut down).
What was your first theatre experience as a child?
Being taken to a pantomime at four years old and being petrified (I think by the loud noises during the transformation scene, but it might have been the bad jokes). I had to be carried out of the auditorium screaming. It didn't put me off though, I remember going on a school trip to see the RSC on tour and falling in love with Beatrice and Benedick in Much Ado About Nothing at Slaithwaite Community Centre when I was about 13.
Spirits of the Sea comes to The Hullabaloo this Saturday 15 June, and will then tour with schools performances across the Tees Valley 2 – 19 July.
Spirits of the Sea is a Great Place Tees Valley project.