Miranda Thain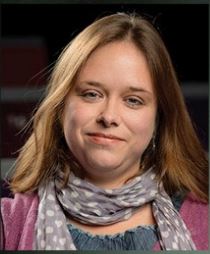 Miranda Thain is Artistic Producer and Chief Executive of Theatre Hullabaloo, one of England's leading producers of theatre for young audiences. She joined the organisation (then CTC Theatre) in 2007 and led its reimagining and rebrand, launching as Theatre Hullabaloo in 2009.  
In her current role, Miranda leads the artistic programme and learning and research elements of Theatre Hullabaloo's work, including the development and mentorship of artists. Miranda has a particular interest in the role of imaginative play in the lives of very young children. She has developed and delivered work for children and young people in museums, castles, children's centres, nurseries, prisons and shopping centres. 
Most notably in her time with the organisation, Miranda has been responsible for the realisation of The Hullabaloo, a new purpose-designed theatre for children and families in Darlington, which opened in December 2017. 
Prior to joining Theatre Hullabaloo, Miranda worked for tutti frutti productions, M6 Theatre and Konflux Theatre in Education. She has an MA in Applied Theatre from the University of Manchester.  Miranda has commissioned and produced more than 45 shows for, by and with children and young people. 
Nina Hajiyianni
Laura Lindow