This week is Careers Week, and so we thought we'd talk to the Theatre Hullabaloo team about their roles, their journeys, and any advice they have for those interested in a career in the arts.
How would you describe what you do at Theatre Hullabaloo?
Take-Off Festival is Theatre Hullabaloo's flagship annual event and my job, along with other colleagues, is to manage, coordinate and deliver the festival. Happening in October, it is England's leading festival of theatre for children and young people consisting of shows, workshops and family fun activities.
How long have you been working here, and can you tell us a bit about your career journey?
I have been working at Theatre Hullabaloo since August (just seven months!). Before working at Theatre Hullabaloo, I worked in the dance sector delivering a broad range of learning and engagement activities, festivals and conferences for both children and young people and their educators. I have worked for organisations such as East London Dance, One Dance UK, Avant Garde Dance Company and Sadler's Wells. I am currently doing voluntary work as a coordinator for the national dance educators' network; Dance Educators' Group. Before working in the dance industry, I trained and worked as a secondary school teacher delivering dance lessons for KS3 & KS4.
What does your average day look like? 
My day will vary depending on where we are at in the planning process for TakeOff Festival. Today, my morning has consisted of Arts Award training, which will enable new opportunities for children and young people to achieve their Discover Arts Award during the festival. And my afternoon will be looking at the overview of the festival programme, focusing on timings and logistics to ensure it will all run smoothly.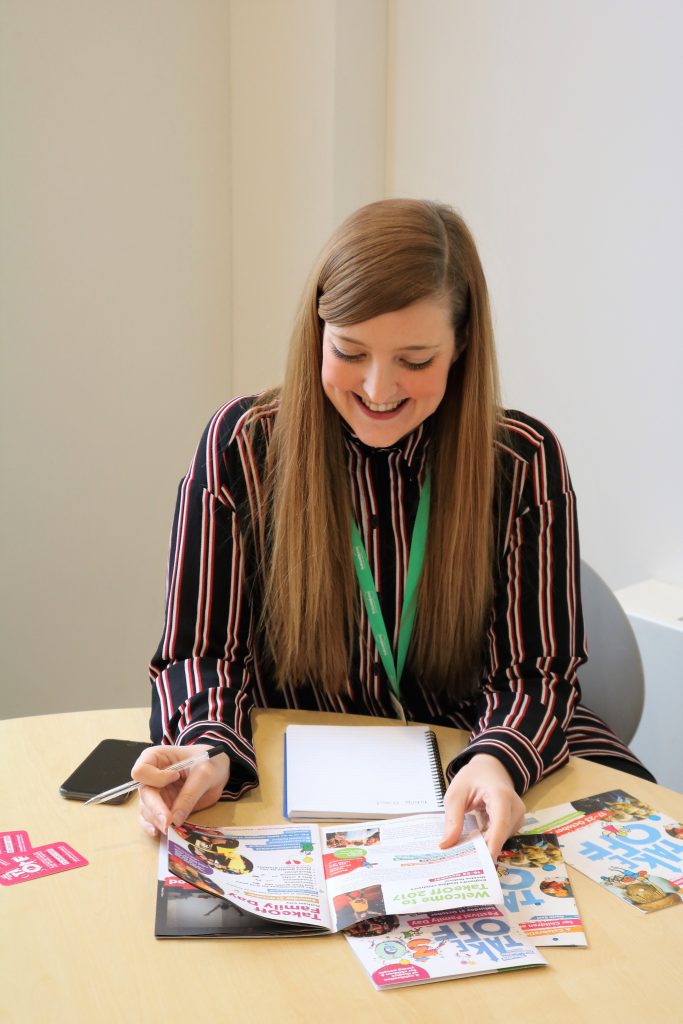 What's your favourite thing about working at Theatre Hullabaloo?
My favourite thing about working for Theatre Hullabaloo is providing opportunities for children and young people to see high-quality theatre that has been specifically created for them. It's lovely to be able to inspire children's imaginations, challenge their minds and help raise their aspirations.
What's your favourite thing about working in the arts?
I work in the arts to make a difference – to inspire, to enable creativity, to enrich lives and to help people be happier and healthier.
What advice would you give to students who hope to follow your career path?
The best advice is to try lots of different things – the more, the better! You never know when those new skills, experiences or people will help you later on in life. They'll become important, even though you may not see it now.