Have you ever wondered what it would be like to play amongst a Giant's picnic? To stack the biggest cheese sandwich tower? To roll with sausages, rest under a lettuce leaf or jump in and out of doughnuts?
Wed 26 July 11.00am – 4.00pm
Thurs 27 July 10.00am – 3.00pm
Friday 28 July 11.00am – 4.00pm
Saturday 29 July 10.30am – 3.30pm
Sunday 30 July 11.30am – 4.30pm
As part of Little Wonders, artist Lynda Nelson has created a giant picnic with oversized food for supersized play potential, and everyone is invited to join in.
This is a free, drop in play activity suitable for all ages. We do have some Neurodiverse Friendly bookable slots for families who would benefit from smaller numbers in the space and higher Host ratios, please click here for more information about how to book for these.

About the Artist

Lynda is professional multi-disciplinary artist based in the North East. She works from her home studio, and lives with her partner, their 2 children, and a cat.
She has worked as an artist for over 15 years, on a large variety of creative projects, including children's book illustrations, murals, crafts, and fine art. She has worked with children, creating murals in schools around the North East, as well as some high profile projects, including 'Gateway to the Tyne' – an installation of 3 painted 10ft marine buoys, situated at the exit of the Tyne Tunnel. Alongside the upcoming Giant's Picnic project, she is also currently working on a Shaun the Sheep on the Tyne sculpture, which will be part of a sculpture trail in Newcastle during the summer holidays.
Lynda's work is always colourful and fun, and she is very excited for her work to be part of Hullabaloo in the Park!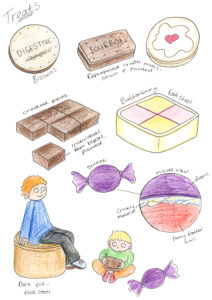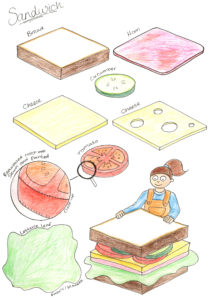 Giant's Picnic
Ages: All
Showing at: Hullabaloo in the Park
Dates: 26 Jul – 30 Jul