Wayne, who plays Jack in Spirits of the Sea, tells us a little bit more about the character he plays and his favourite part of the show.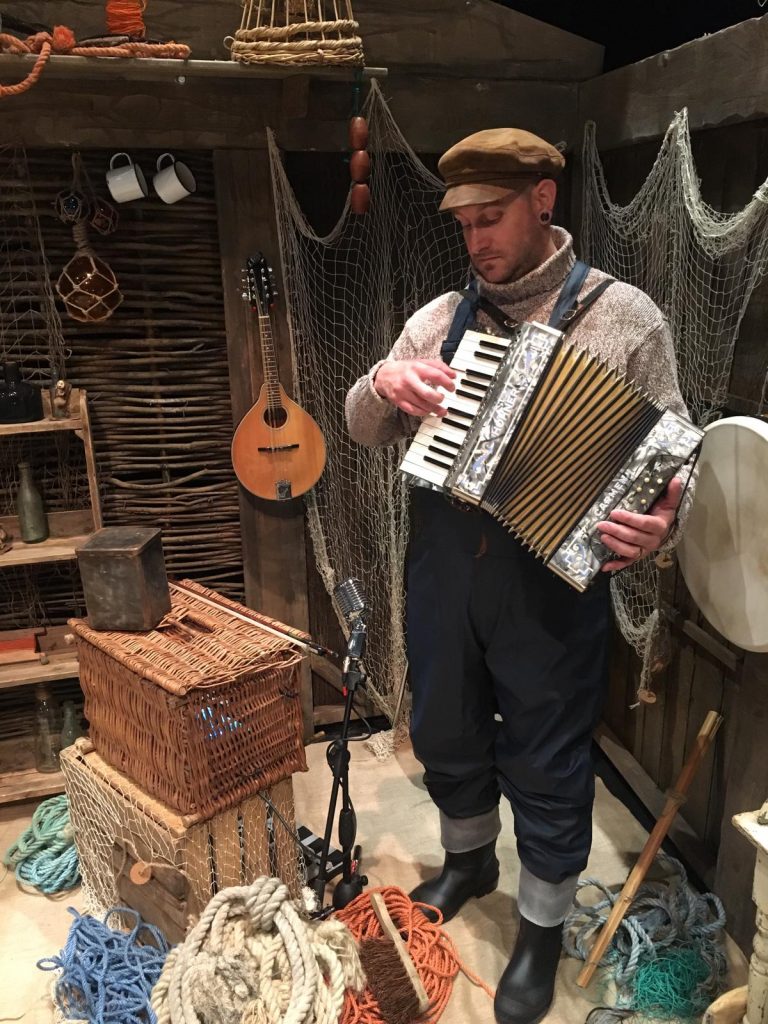 Can you tell us a little about yourself and your role in Spirits of the Sea?
I am Wayne and I play Jack, a mildly grumpy fisherman who loves to be out on a boat almost as much as sitting by a warm fire playing an accordion and singing songs about being on a boat. Jack doesn't say much but he listens a lot, which is quite a lot like me in real life. In real life I spend my time writing music, making strange noises with weird musical instruments, riding my motorbike and eating really good sausages. I made the music and all the sounds in the show, including the sound of the big storm and the talking seagulls.
What is your favourite part of the show and your favourite thing about being in it?
My favourite bit of the show is when Riva is talking to the sea because I think we all talk to the sea a little bit in secret and we all want it to answer us. I particularly like being in the show because I get to make some very strange sounds on very strange instruments, as well as having a little sing.
What can children and their grown-ups expect to experience with Spirits of the Sea and what message will they take away from it?
Spirits of the Sea is a tale about how a little girl helps save a village from an angry sea. It's also about how a little girl saves the scared sea from the stupidity of the careless and greedy villagers, and learning to think and talk about when you miss someone who isn't there any more. Spirits of the Sea is about lots of things all rolled into one and it's got a few songs in it too!
What was your first theatre experience as a child?
My first theatre experience (as seasoned Hullabaloo fans will already know), was The Amazing Adventures Of Professor Branestwarm (I think that was the title), at Nottingham Theatre Royal back when I was maybe about 6 years old. It's one of the few things I remember from my early school experience.
Spirits of the Sea comes to The Hullabaloo this Saturday 15 June, and will then tour with schools performances across the Tees Valley 2 – 19 July.
Spirits of the Sea is a Great Place Tees Valley project.