The Polar Bears Go Up
The Polar Bears and Unicorn Theatre present
The Polar Bears Go Up
Friday 6 – Tuesday 24 December 2019
age 2-5 years and their families
The lovable Polar Bears are intrepid explorers, famous for their wild expeditions. They'll be climbing trees, jumping on clouds and reaching for the stars as they race up to space this Christmas.
'Delivered with charm, wit and a sense of wonder.' ★★★★ The Stage
Find out more
or
take me to shows for...
6 Dec – 24 Dec
The Hullabaloo
---
Join us this Christmas for The Polar Bears Go Up, a fun and highly enjoyable Christmas treat for young adventurers aged 2-5.
Also on at The Hullabaloo
26 Oct – 30 Oct
The Hullabaloo
---
Jump onto a soft cloud and feel the wind as two dancers make the space around you twist and turn.
23 Oct – 26 Oct
TakeOff Festival
---
Join two dancers and a live musician as they use their eyes and ears, noses and mouths, fingers and feet to discover a world of play that makes the ordinary extraordinary.
23 Oct
TakeOff Festival
---
The audience is invited to sit around a table while stories unfold around them in the midst of frying waffle ooze.
TakeOff Festival
TakeOff Festival, England's leading children's theatre festival returns 21-26 October for a week-long celebration of children's theatre. Over 70 performances in multiple venues across County Durham.
"I've been here before. This is the place where magic happens."
Audience member, Aged 5, Darlington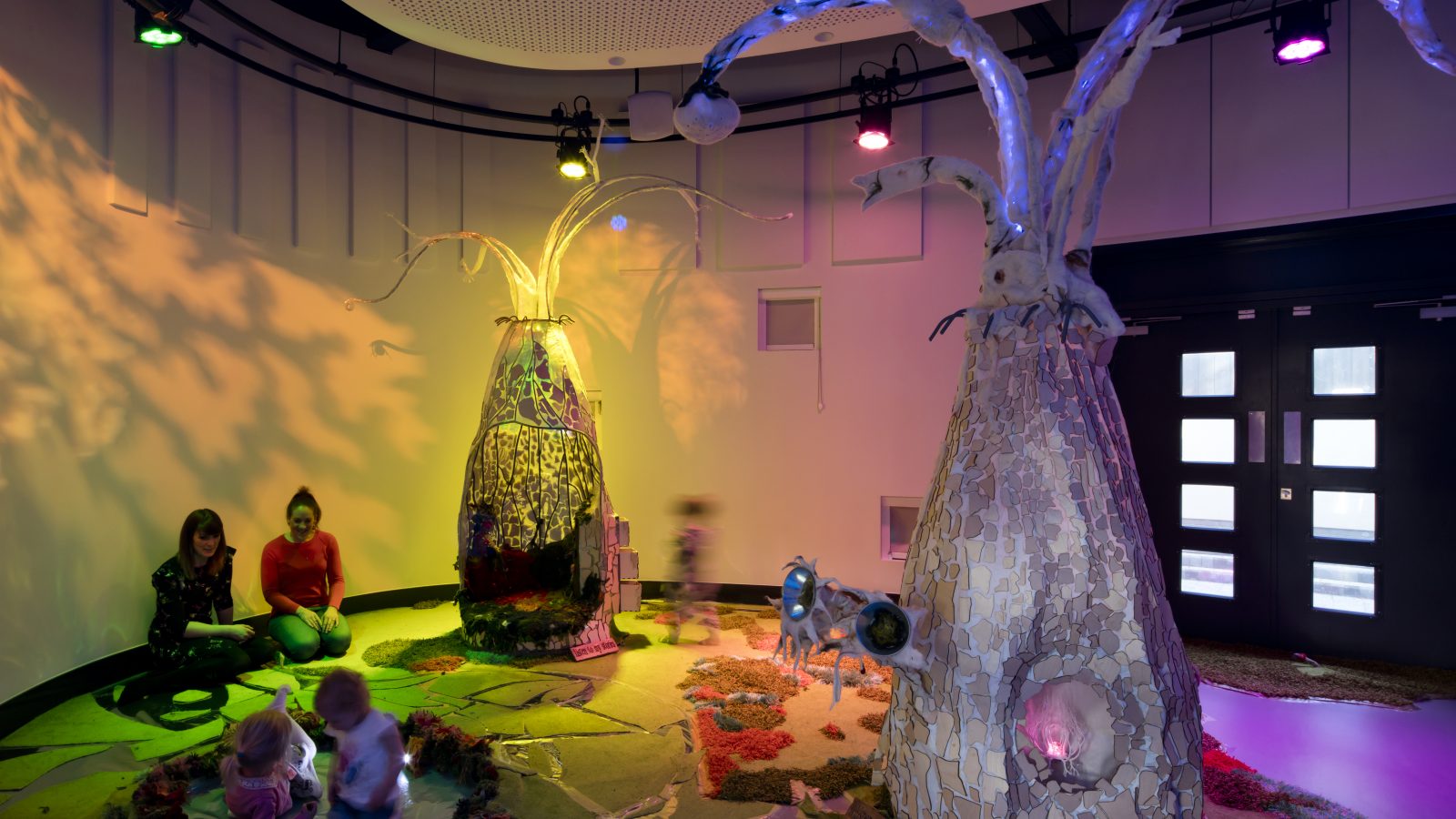 Creative Play Space at The Hullabaloo